When: December 7, 2017 @ 6pm
Where: Lucie Stern Community Center
1305 Middlefield Rd
Palo Alto, CA 94301
What: The event will feature live entertainment, auction showcasing women-led businesses, short speeches from two iconic leaders, and three honorees whose leadership as CEOs and investors have supported our mission of gender inclusiveness. All this will be accompanied by delicious food and drinks, and wonderful networking.
Who: This evening will be attended by top leaders and investors throughout the San Francisco Bay Area and beyond. This is a topic for everyone, so we encourage attendees to bring their kids.
Why: Through the "Save a Seat for Your Daughter" fundraiser, we aim to raise funds and inspire the community to consider gender parity when choosing leadership teams.
Tickets: Tickets are $125 for adults. We very much want to encourage you to bring your family, as this is the type of movement that requires everyone's attention and affects us all. As such, tickets for students are $20, and kids under 18 are free.
Buy tickets in groups for additional savings
$850 for 10 tickets
$450 for 5 tickets
You'll be empowering future generations.
Gender diversity on boards improves at just 1% per year. At this rate, it will take 30-50 years to reach parity. Sadly, this same slow progress applies at each layer of top leadership in corporate America. With this theme, we hope to inspire both men and women to consider future generations in their actions today and to speed up this progress. Thankfully, we are living in a time where the topic of gender disparity in business is becoming more prevalent. With this event, we hope to continue this momentum, and to encourage the Silicon Valley community to come together to build a more equal business world for future generations.
Because men, your investment is crucial.
Why? Because you can move the needle faster than women can on their own. You have 80% of the leadership roles (in smaller public and private companies, closer to 90%), which means you make the decisions, you set the culture, your queues are the queues everyone follows. If you do not demand diversity or take risks on women and minority groups to get them in the door, you will not benefit from what we have to offer.
Maria Klawe
Klawe is a renowned lecturer and has given talks at international conferences, national symposia, and colleges across the U.S. and Canada about diversity in science, technology, engineering, and mathematics disciplines and industries, gender and gaming, and lessons from her own career in STEM industry and education. Klawe was the recipient of the 2014 Women of Vision ABIE Award for Leadership and was ranked 17 on Fortune's 2014 list of the World's 50 Greatest Leaders. In 2015 she was honored with the Lifetime Achievement Award from the Canadian Association of Computer Science and the Achievement Award from the American Association of University Women, and she was inducted into the US News STEM Solutions Leadership Hall of Fame. She was honored by the Computing Research Association's 2016 Distinguished Service Award. A renowned computer scientist and scholar, President Klawe is currently the President of Harvey Mudd College, and is the first woman to lead the College since its founding in 1955.
Geoffrey Moore
Geoffrey Moore is an author, speaker, and advisor who splits his consulting time between start-up companies in the Wildcat portfolio and established high-tech enterprises, most recently including Salesforce, Microsoft, Intel, Box, Aruba, Cognizant, and Rackspace. Moore's life's work has focused on the market dynamics surrounding disruptive innovations. His first book, Crossing the Chasm, focuses on the challenges start-up companies face transitioning from early adopting to mainstream customers. It has sold more than a million copies. Moore's most recent work, Escape Velocity, addresses the challenge large enterprises face when they seek to add a new line of business to their established portfolio.
Samaira Mehta
The 9-year-old Founder & CEO of CoderBunnyz, a board game teaching CS concepts. Samaira invented a STEM coding board game called CoderBunnyz, which helps teach coding to kids age 4-104 in a playful way. She has given more than 40 workshops with her board game in Silicon Valley, teaching over 1400 kids, including 50+ at Google HQ. She started a nonprofit called Girls U Code to teach coding to underrepresented girls.
6:00 PM

Arrival
Champagne and appetizers offered

6:30 PM

Event Kickoff

6:45PM – 7:30PM

Mingling & Silent Auction

7:30PM – 8:00PM

Speakers

8:00PM – 8:20PM

Honorees

8:20PM – 9:00PM

Silent Auction & Continued Mingling
Coffee and dessert offered
Coaching – John Chambers
Value: Priceless
John Chambers is the Executive Chairman of Cisco who helped grow the company from $70 million to $1.2 billion, then to record revenues of $48.6 billion in FY13. Now, he has his sights set on making Cisco the number one IT company in the world.
John has graciously offered his insight and experience as part of a long lunch for up to seven individuals for our Save a Seat for Your Daughter event. During this lunch, John will provide coaching around leadership, including how to build and run an organization; selling into and scaling an enterprise focused company and driving impact in the boardroom.
Seats will be auctioned individually with bidding starting at $300 each.
Potential Unleashed, Art by Christine Heckert
Value: $1,500
Potential Unleashed is an abstract representation of any person or group of people who have been overlooked, harassed, or underestimated and choose to break out and unleash their full power and potential. From the murky depths of blue and black bursts forth a dynamic symphony of vibrant yellow, orange and red, with subtle hints of the heart that underlies all worthy endeavor and inspires each of us to reach for our higher selves and full potential.
About the artist: Painting under the brand name CheckArt, Christine Heckart is a Silicon Valley technology executive and avid sponsor of women, young people and high-potential talent. She channels her 30 years of experience in Silicon Valley, including its energy, conflicts, vises and virtues, into works of science fiction and abstract art. She lives in Pleasanton with her husband of 30 years and their three children.
Bidding will start at $300.
Jarvis Wines – Tour for 4 accompanied by a bottle of wine and Elegant Picnic Basket
Value: $530
A visit to Jarvis is an extraordinary journey, like no other, into the world of exceptional winemaking. With four passes to the country's first winery built entirely underground you are offered an intimate glimpse into the meticulous steps that go into producing our lush Chardonnays, rich Cabernet Sauvignons and velvety Merlots, among others. Enjoy a seated tasting of six different wines which include some of our Reserve wines.
Also included is a bottle of our 2013 Cabernet Franc and a California picnic backpack. The Cab Franc is one of our favorites and goes really well with Thanksgiving (or Christmas) dinner, and the picnic backpack is an idyllic gift for any couple who enjoys getting close to nature. It even includes a cheese board, corkscrew and stainless steel salt and pepper shakers!
Bidding will start at $150.
Wines from Washington
Value: $550
Washington State is often eclipsed by California's presence in the wine industry; however it is the second largest producer of wine in the United States. Virtually all of Washington's wine grapes are grown in the eastern part of the state where the climate differs dramatically from the Seattle stereotype of rainy weather. The Red Mountain AVA is located on a southwest-facing slope in south central Washington. At 4040 acres (1,635 hectares), this is the smallest, warmest wine-grape growing region in the state. The AVA's red wine grapes such as Cabernet Sauvignon, Merlot and Syrah are highly prized for creating wines of superb concentration and depth, which consistently earn critical acclaim.
This collection from various Washington wineries includes 12 bottles of red wines, ranging from Cabernet Sauvignons to Merlots to Syrahs and more, at an average of 91 points each. The selections ship safely in a wooden box that doubles as storage as you take your time experiencing each of these incredible wines.
Bidding will start at $150.
Coaching – Ann Winblad
Value: Priceless
Ann Winblad has been a Silicon Valley icon for over 30 years. In 1976 Ann co-founded Open Systems, Inc., a top selling accounting software company, which she sold 6 years later for $15M. She then served as a strategy consultant for IBM, Microsoft, PwC and numerous startups. In 1989 she co-founded the first VC firm investing exclusively in enterprise software companies. Since that time, HWVP has backed almost 100 startups, including the modern models of success of MuleSoft, Voltage Security, and Marketo. Ann has served on over a dozen boards of directors in a variety of industries and stages of growth.
This is a rare opportunity to dine 1:1 with Ann discussing whatever you like from building a company, to your career, to pursuing board service. Your backdrop for this will be The Battery Club, one of the most exclusive and intimate business settings in San Francisco. The Battery is a members only club that plays host to bright minds with big ideas, providing an atmosphere that's simultaneously stimulating and relaxing.
Bidding will start at $300.
LabGirls Party
Value: $800
This two hour LabGirls party will build the girls' excitement and passion about STEM while having fun, working together and being creative. The girls will learn about science labs and don coats that they can take with them after the party to continue science fun at home. They learn about lab safety and decorate a pair of lab goggles. Then they'll collaborate in teams of two on dynamic, tech-oriented children's activities by GoldieBlox, Roominate, LightUp and other cool EdTech. A healthy organic snack and story time will follow, with a reading from a book about a girl who loves science. Then they will engage in cool and colorful chemistry and biology experiments…all while promoting a lifetime love of science and discovery.
Athena CEO, Coco Brown, will present this package to the winning bidder with extra party supplies including a version of Roominate's Emma's Townhouse, a Snap Circuit Jr. SC-100 Electronics Discovery Kit, GoldieBlox's Goldie's Crankin Clubhouse, LED balloons and fairy wands!
Bidding will start at $200.
Coaching with Band of Angels
Value: $500
You will be Athena Board Member and DLA Piper Partner, Debra Vernon's guest to a Band of Angels pitch dinner at Los Altos Golf and Country Club. This will be on a Wednesday in the spring or summer of 2018.
The Band of Angels is Silicon Valley's oldest seed funding organization. They are a formal group of 150 former and current high tech executives who are interested in investing their time and money into new, cutting edge, startup companies. They've seeded over 277 companies in their history with 55 profitable M&A exits and 10 Nasdaq IPOs. Band members have founded companies such as Symantec, Logitech, and National Semiconductor and been senior executives at the likes of Sun Microsystems, Hewlett Packard, and Intuit.
The Band meets monthly to formally consider three startups selected from among the more than 50 that are screened each month by the Band Deal Selection Process.
Bidding will start at $200.
Voice Coaching with Hillary Wicht
Value: $1,300
Hillary Wicht spent ten years as a professional singer, both as a session singer and a signed solo recording artist. Coined the "swiss army-knife" of talents, Hillary has performed on stage, in stadiums and on set for both television and film. Her voice has graced countless commercials, including those for McDonald's, Barbie, AT&T, and Toyota, and she has worked with a range of diverse talents, including: major pop star Kelly Clarkson, The Voice winner Leona Lewis, Rock-n-Roll Hall of Famer Leonard Cohen, Gospel legends CeCe Winans and Yolanda Adams, Broadway star Idina Menzel, and hip-hop legend LL Cool J. Hillary is also an Athena Alliance partner.
Spend three hours with Hillary leveraging her expertise to gain a much deeper awareness of your specific verbal and nonverbal strengths and challenges. You will discover the essential building blocks required to develop the voice and presence of your dreams. You'll walk away having articulated the factors keeping you from having the impact you want and having developed effective actions to move you towards the visibility you desire. You will stand stronger in your authentic, powerful voice!
Bidding will start at $300.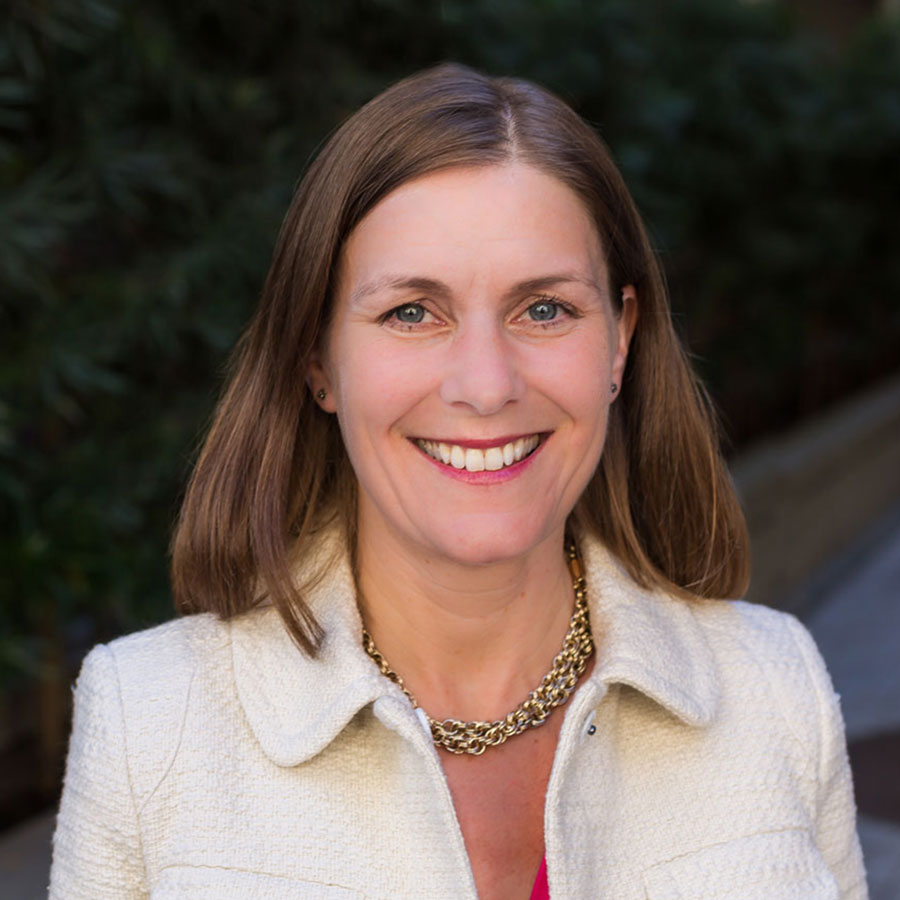 Dine with a Director – Yvonne Wassenaar
Value: Priceless
Yvonne Wassenaar is a CEO, board member and thought leader who empowers companies to envision their future and ensure continued relevance in an ever-changing world. As an Athena Pioneer, Yvonne has accomplished an incredible amount in just 18 months including transitioning from CIO to CEO, serving on a private company board with a successful exit to Google, serving on the Harvey Mudd College Board and joining 2 public company boards. She has learned a lot on her journey from aspiration to reality with a broad base of experiences to pull from to help you think through your next chapter.
In partnership with the Athena Alliance, Yvonne has volunteered to host up to 3 guests for dinner at San Francisco's Cafe Claude. A virtual "European vacation" tucked away in a Downtown alley (7 Claude Ln), this "charming" French bistro "hideout" provides a "Paris fix" via "très délicieux" cooking, "lovely service" and a "Left Bank atmosphere"; occasional "live jazz" seals the deal. Join Yvonne, her treat, for a memorable evening of jazz, exquisite food and even better conversation.
Bidding will start at $300.
Autographed CoderBunnyz Board Game
Value: with signature; Priceless
Encourage the kids in your life to play and learn coding concepts like strategic thinking, debugging, algorithm writing and so much more!
Samaira M. invented STEM coding board game CoderBunnyz to teach coding to kids age 4-104. She has done over 40 workshops with her board game in Silicon Valley, teaching over 1400 kids, including over 50 at Google HQ. She also started an initiative "Girls U Code" to teach coding to underrepresented girls.
Samaira is a special guest speaker at Save a Seat for Your Daughter, where she'll give a brief talk on her vision and the purpose behind CoderBunnyz. In addition, our silent auction features a CoderBunnyz kit signed by Samaira herself!
Bidding will start at $50
Gingham Tie Blazer, Argent
Value: $358
If ever there was a blazer that would kick down a door to make an entrance, it's The Gingham Tie Blazer. Naturally, it goes beyond cool factor and is a super flattering, multipurpose jacket. If turning heads and taking names is your thing, this ultra-high tie belt gives you waist definition as an option and comes in a fall gingham pattern. Wear with black to dress up, with denim to dress down or take a page from HRC's appearances on The Colbert Show, at UC Davis and many more places!
Argent is aptly described as "a collective on a mission to make clothing that equips women to take their seat at the table." We couldn't align with that mission more, and Argent has generously donated their Gingham Tie Blazer, a favorite of Hillary Rodham Clinton, to the Athena Alliance silent auction.
Bidding will start at $150
Family Membership to Children's Discovery Museum of San Jose
Value: $175
Enjoy free unlimited admission, member discounts, birthday party credits and more at the Children's Discovery Museum of San Jose. Thanks to Athena member and former Children's Discovery Museum board member, Jessica Denecour, we are proud to offer a one year family membership to the museum to support Save a Seat and Athena Alliance.
Since 1990, Children's Discovery Museum of San Jose has welcomed over 8.3 million visitors in its service to the needs of children, families and schools as a center for learning and discovery. Each year their talented team of educators and designers respond to children's diverse educational needs by bringing new interactive exhibits to life. Nurture your little ones' brains in preparation for our future.
Bidding will start at $100
Getaway to Pebble Beach
Value: $610
Get away to Pebble Beach, the number one public golf course in the country, and enjoy a relaxing day at the spa! Athena founding member and Board Director, Mercedes De Luca, has arranged for one lucky bidder to enjoy a Pebble Beach Spa Day of Beauty, including an 80-minute custom facial and spa manicure and pedicure, and dinner for two at Pebble Beach's The Bench. The Bench overlooks the resort's incredible golf course and features an eclectic, innovative menu in addition to various wines and microbrews on tap.
Pebble Beach boasts the most impressive golf course in the country, world-class accommodations, incredible spa options and a variety of events and activities for visitors to Monterrey, including hiking, shopping, horseback riding and more.
Bidding will start at $300
Coaching – Gary Purece
Value: $1,100
Gary Purece is an executive verbal communications advisor who helps executives clearly articulate their corporate and personal brand message, speak from a position of strength, tell content-rich stories, deliver presentations that get attention, and ensure that their delivery is consistently confident and authoritative.
In partnership with the Athena Alliance, Gary has donated a coaching package to the Save a Seat for Your Daughter silent auction. Gary is offering three one-hour executive coaching sessions covering topics including executive presence, personal brand, executive communication skills, presentation skills and executive career transition to be used by the winning bidder or given as a gift.
Bidding will start at $300
One-on-One Coaching with John Baird
Value: $2,500
John Baird, Founding Partner at Velocity Group, is considered to be one of the premier coaches in Silicon Valley, having coached senior executives at Apple, Nike, HP, Gap and Twitter, as well as CEOs of emerging companies including Krux, Adamas, Grail, Agile PM, AirPR, BloomThat, Townsquared, Zesty and many others. He considers his work coaching Apple executives during the fast growth period leading to the iPhone, as some of his best work. He is a constant "go-to" coach for many leading VC firms.
John has coached CEOs and senior executives for over 20 years with his own compelling blend of humor, empathy, and actionable insights. He started his first coaching company, ExecutivEdge of Silicon Valley, almost 20 years ago with Michelle Bolton. John holds a Ph.D. in Organizational Communication and Leadership from Purdue University.
Over two in-person, one-on-one coaching sessions, John will help you build a "values map" to align how you spend your time with what's most important to you. He'll also help you develop a framework for leading and influencing others, based on your own natural preferences and personality.
Bidding will start at $300
Night on the Town for Five
Value: $625
Grab four friends and enjoy a night on the town at Belle Âme Salon. With over a decade of experience and a dedication to remaining on the cutting edge of beauty, Belle Âme provides top of the line services, and our silent auction features an airbrush and blowout package for you and your closest girls!
You and your friends will enjoy airbrush makeup and blowouts on a night of your choice. A few hours at Belle Âme is the perfect way to start a night to remember!
Bidding will start at $200
Luncheon with Seasoned Board Member, Investor and Innovation Author
Value: Priceless
Alison Davis, author, corporate board member and investor, will host three women for a luncheon and discussion at The Battery in San Francisco on January 25. Alison is passionate about helping increase gender diversity in the boardroom and has helped place 18 women on public company boards. She Is currently a director of Royal Bank of Scotland, Fiserv, Unisys and Ooma, and chair of the advisory board for BlockChain Capital. She is a former director of City National Bank, Diamond Foods, First Data Corporation, Xoom, and many private companies.
Alison is a co-founder of Fifth Era, which invests in and incubates early stage technology-enabled companies. She will provide luncheon guests with a copy of the two 2017 best selling books she co-authored: "Build Your Fortune in the Fifth Era: How to Prosper in an Age of Unprecedented Innovation" and "Corporate Innovation in the Fifth: Era Lessons from the Most Innovative Companies."
Seats will be auctioned individually with bidding starting at $150 each.
Make Your TEDTalk Rock! – Retreat with Nan Crawford
Value: $3,000
Join renowned coach, Nan Crawford, at her ranch in Sonoma for an immersive retreat on preparing for TEDTalks and other high-stakes presentations. Learn pivotal tools Nan uses to help clients write and deliver TED Talks, company-wide meetings in front of 100s, and presentations at industry conferences with 1000s in the audience.
Nan Crawford is on a mission to create a world where women and girls know their power. An expert in how to increase your influence, Nan coaches bold women leaders to step onto a bigger stage. She has helped clients secure Executive level promotions, craft funding pitches that have raised millions of dollars, and write and deliver powerful presentations for boards of directors, TED, TEDx, Clinton Global Initiative, The UN, The State Department, members of the Obama Administration and The Colbert Report.
She serves as Executive Education Faculty for Columbia, Harvard and UC Berkeley's Graduate Schools of Business and has been featured in Fast Company magazine. The New York Times calls her work "inspirational".
Bidding will start at $300
Nevertheless She Persisted, Art by Christine Heckart
Value: $1,200
Nevertheless She Persisted: Through triumphs and troubles, amidst exuberance and turbulence, from soaring heights to profound depths, with vision, energy, and passion, though some may try to tear her down….Nevertheless She Persisted.
About the artist: Painting under the brand name CheckArt, Christine Heckart is a Silicon Valley technology executive and avid sponsor of women, young people and high-potential talent. She channels her 30 years of experience in Silicon Valley, including its energy, conflicts, vises and virtues, into works of science fiction and abstract art. She lives in Pleasanton with her husband of 30 years and their three children.
Bidding will start at $200
Intimate Dinner for 8
Value: $950
Board member and Athena Pioneer, Yvonne Wassenaar has arranged an intimate dinner for eight in the home of one lucky Save a Seat bidder. Let the ladies at The Heirloom Chef prepare a customized menu for you and seven guests, complete with an appetizer, soup or salad, an entree and dessert.
Dishes are customized to meet special dietary needs including gluten-free, dairy-free, vegetarian, and Paleo, and fresh produce, meat, poultry and seafood are purchased as close to the day of your event as possible. Dinner will also include personal service, a serving platter, elegant cloth napkins, placeholders, napkin rings, one bottle of Caymus 2012 Special Selection Cabernet and one bottle of Veuve Clicquot Brut Champagne.
Bidding will start at $300
Golden Seeds
Golden Seeds, originally founded in 2004 by Stephanie Newby, invests exclusively in women-led companies. The organization has directly invested over $100M in female-led business, which went on to raise over $750 million of additional capital. Golden Seeds wants to find the best women-led companies in the US and invests in many industries. Often, they are outside the traditional realm of entrepreneurialism generally associated with women; retail and beauty. They're putting early bets on women working to cure Alzheimer's, building B2B SaaS essential business enablement tools and working to create alternative energy solutions. The recognition that women can and do build and run amazing ventures worthy of investor capital is only now becoming a mainstream idea, but Golden Seeds has backed and believed in this potential for over 13 years now. Their trust and early funding has spurred countless others to invest, and their team of investors has engendered confidence in female entrepreneurs to believe in their value in spite of the challenges of presenting to all male decision makers in most all other investment arenas. Golden Seeds is truly a pioneer among investors backing women.
Accepting this award on behalf of Golden Seeds is Stephanie Newby, CEO of Crimson Hexagon, an AI powered consumer insights company with global headquarters in Boston.
BetterUp
Founded in 2013 by Alexi Robichaux and Eddie Medina, BetterUp is a male-founded, mobile-based coaching platform aimed at expanding access to executive-quality coaching to individuals across all levels. The BetterUp venture has maintained inclusivity as a goal since inception and boasts 47% of leadership roles as women, and 57% of company-wide roles held by women, a balance they are maintaining as they hire at least three new employees weekly in addition to their current 63. With a constant working goal of 50% women as they scale, BetterUp is dedicated to ensuring that their employees are diverse, happy and feel supported in their endeavors both in office and out. They recently sponsored a group of their engineers at AfroTech, and almost 40% of their engineering team is female. Their first engineer was African American. For BetterUp leaders, hiring from a diverse talent pool has never been a question, and they work hard on job descriptions and other mitigating factors to ensure no one is passed up because of culture, personality, skin color, or the like. At BetterUp, there aren't good managers and inclusive managers; good managers ARE inclusive managers. This attitude surrounding diversity is ideal and serves as an incredible example to companies across the board.
Liz Tinkham
Liz recently retired as a Senior Managing Partner of Accenture. A member of the firm from the very early days, she recently managed a team of 1,500 in 13 countries, as well as the largest and most strategic client and partner relationship in the Accenture portfolio. She has become Athena's EVP of Seattle, a pro-bono role she contributes through her passion to see our mission accelerate the pace of change toward gender parity in the boardroom. Through this role, Liz introduced Athena to our largest investor yet, Microsoft, and helped us launch our second significant region outside the Silicon Valley. Liz not only puts in countless hours for Athena, almost always behind the scenes, every interaction with her brings enormous value to our members and our cause.
Kimberley Alexy
Kimberly serves on five public company boards (Alteryx, MicroSemi, CalAmp, FireEye, and Five9). She is one of those iconic women who is easily and often called on for more and more great board opportunities. Rather than simply turn them down as they come to her, or only use her own limited rolodex to suggest other women, Kimberly joined Athena to massively extend her personal impact in bringing more women to the boards she serves and those who seek her out. She is tirelessly working behind the scenes with us to highlight and sponsor Athena women for opportunity. In this way, she is the ideal role model of Pioneer Membership!
Christine Heckart
Christine serves on the public company board of Lam Research. As an Athena Pioneer, Christine guides our members, and even more so our organization, to be powerful and impactful. She has single-handedly enhanced Athena's power network with seated directors and board influencers by at least 30 individuals, and in so doing, has greatly enhanced our draw to boards seeking amazing women, to funding for Athena, and to mentoring support from others like herself. In this way, she is the ideal role model of Pioneer Membership!
The Athena Alliance – Vision, Mission and Highlights
Our vision is of a world where everyone benefits from the indisputable value of women contributing at the highest levels of leadership; alongside men and in parity – 50/50. Our first mission toward achieving this vision is to bring more women to the boardroom by supporting women in the last mile efforts to get them in the right place at the right time, and ready to share their unique and relevant value. Further we support our mission by enhancing the intimate network of boards, and making introductions to the right women for the vacant seats they need to fill.
In just 18 months since incorporating, we have supported more than 30 boards and women from all over the US in the consideration of women directors. Within this, we have more than 20 actively considering Athena women today (a combination of both private and public companies). Six have brought Athena women to the board (Forrester, MobileIron, Banner Bank, Axon, DoubleDutch and Jitterbit). Beyond these end results, the meaningful expansion of networks for women and boards is almost immeasurable. We've put forward more than 150 women, ensuring "eyeballs" to their profiles, and we've secured more than 60 first interviews, many resulting in multiple interviews with board directors and CEOs.
While we have well over 500 C-level women in our close network, by the end of the year we expect well over 100 will be Athena members (we have 98 now). One third of our members are Pioneers (women already on a public company board) and two thirds are Aspiring Directors (breadth and level of leadership clearly qualified to serve on a private or public board from companies like Autodesk, Microsoft, Intuit, Workday, GE, Cisco, Clorox, the Gap, Google, etc.). Our members get white-glove, high-touch, 1:1 and intimate group coaching around board selection readiness. We also work actively to enhance their networks in the right ways – connecting them to CEOs, VCs, seated directors and board recruiters. And, we help raise their visibility through PR, speaking opportunities and awards.
Our first 18 months have been spent mostly as an unknown entity relying on critical early believers like Autodesk, Intuit, Microsoft, and OpenView Venture Partners and a few key connections within our small team to drive opportunity and awareness. We all worked hard to contribute far more than we might ever see come back to us to build relationships, deliver value and spread the word. We are now beginning to see ourselves on a national stage, with VCs calling Athena, with F500 companies reaching out, and with women and boards spreading the word of the great value they are getting. Please visit us at athenaalliance.org to learn more.